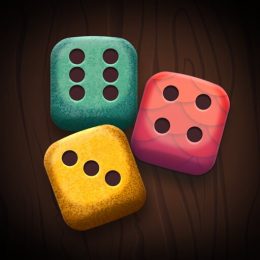 Merge the dice and become the Dice King! This simple puzzle game is easy to learn and fun to master.
How good are you at solving puzzles? Find out by playing Dice King!
How to Play:
Dice King is a fun puzzle game where the goal is to score points by merging dice and clearing them off the board. Merge dice by connecting three or more dice of the same value on the board. When you merge the dice, they will be replaced by a single die that is one value higher. For example, merging a set of dice with value 1 will create a new die on the board of value 2.
Bombs:
Merging three or more 6 value dice will create a bomb. Merging three or more bombs will clear all dice in the surrounding area. You can also replace a die on the board with a bomb by pressing the bomb button in the lower right corner of the screen.
Download Game