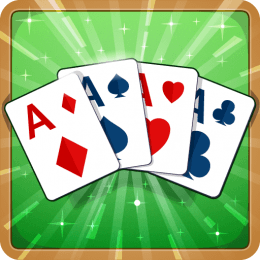 Hello,
We understand that users who have our Simple Solitaire game pre-installed on their HP devices have been experiencing a issue with the game. We have received reports that the game will not start, with an error message reading "Simple Solitaire is currently not available to you. Go to the store". When redirected to the store, you are not able to resolve the problem.
We have worked with our engineering team and come up with the following solution:
1. Open the Start Menu by pressing the Windows icon in the lower left of your screen.
2. Type the word "wsreset" with no spaces into the "Ask me anything" text box.
3. It should come up with a "Run Command" button, click on that.
4. Wait for the black box to do it's thing and then the Windows Store will pop up.
5. Try to run Simple Solitaire again.
If this doesn't work for you, please try the following steps:
1. Open up the start menu like before and type "apps and features".
2. Click on the Apps and Features line with a gear next to it.
3. Find the game in the list, select it, and select uninstall.
4. Reboot your computer.
5. Try to reinstall Simple Solitaire from the Windows Store, and run it again.
If Simple Solitaire doesn't work immediately after the final steps, wait 24 hours for your system to process the new installation and try running Simple Solitaire again.
We apologize for any inconvenience, but we are confident that the above steps should help fix the problem.
Thank you for your continued support of our games,
Sam & Jake, cofounders of Random Salad Games